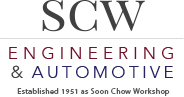 HOME SECURITY, DEFENCE AND HEALTH AUTOMOTIVES
A main core competency of SCW lies in our ability to be flexible and to be able to customize our products from design and build.

We assist governments and statutory boards such as the security and military forces to work together and design and convert their new or existing vehicles in compliance to their requirements. An example will be to convert a fleet of civilian trucks into police multipurpose trucks incorporating special canopies, storage boxes and panels for special equipments, bar and LED safety lighting and security window aluminum meshes. The Singapore Police Force, Singapore Civil Defence Force, Cisco Security Company, Singapore Armed Forces and Bruneian Military are a few of our esteemed clients where SCW undertakes large scale projects based on their specifications. SCW also works closely with hospitals, community & aged homes to convert their panel vans into ambulances incorporating wheelchair lifters, canister storages, safety lighting and stretcher storage and mobility requirements.