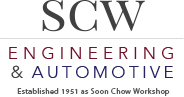 SCW deals primarily in the business of commercial automotives. Our expertise and range of services have till date served industries encapsulating the Military, Homeland Security, Civil Defence, Logistics, Construction and Assistive mobility solutions for the disabled. In Addition, SCW specializes in the servicing and repairs of commercial automotives.
The depth of expertise and years of experience have enabled SCW to take on complex, strategic projects that no other firm could have delivered. The Singapore Police Force's Special Tactics And Rescue Unit's Assault Vehicle is just one example – completed on time and on budget.
Clients trust SCW's people to question a vision as well as a help to realize it. SCW's commitment to a sustainable approach to all its projects is both enshrined in a sustainability corporate culture and embraced personally by the individuals that together make up the firm. SCW's ownership structure actively reinforces this approach and holds the firm accountable to its own people for its independent approach, and to its social and corporate responsibility.
SCW's work in the commercial automotive industry leaves a significant legacy to subsequent generations. This power, to innovate, to customize and influence the commercial automotive industry carries with it a responsibility to do the best possible job for current and future generations.